Optimizing your building and warehouse storage
Welcome to Aztec
Aztec offers complete solutions for optimizing your open building and warehouse storage, by providing customized mezzanines and prefabricated buildings. Our fully functional prefabricated modular buildings allow you to improve efficiency, maximize production, and increase profitability. As one of Southern California's leading modular manufactures, we understand everyday business and warehouse storage needs. Since the early 1970's, we have been designing high quality mezzanines, modular enclosures, racks, shelving, security enclosures, cleanrooms, lockers, and pneumatic tube systems. Let Aztec optimize your space today!
Prefabricated Buildings & Modular Solutions
No matter what size your warehouse or business is, Aztec can optimize it. Our prefabricated buildings provide a wide range of practical customization for your open space whether indoors or out. Here are some of the prefabrication modular building and mezzanines solutions we offer:
Modular Offices & Inplant Buildings
Partitions & Walls
Mezzanines & Catwalks
Machinery Enclosures
Cleanrooms
Growrooms
Wire Security Lockers
Racking Systems
Shelving
Vertical Reciprocating Conveyors (VRCs)
Bike Racks
Hung Ceilings / T-Bar Ceilings
Guardhouses & Booths
Guard Railings, Handrails, Cane Railing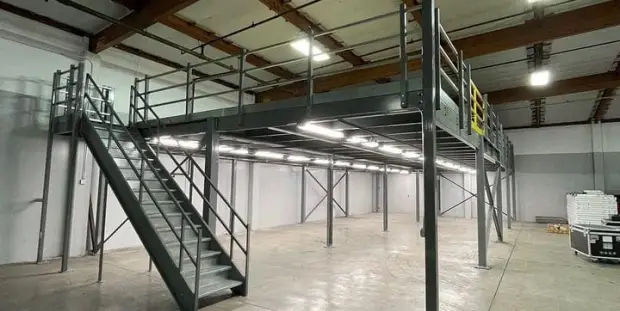 Mezzanine Installation
A practical, cost effective solution that doubles or even triples your existing space without incurring new construction costs. Mezzanines & catwalks allow you to customize your warehouse storage solutions and maximize usable space. Add a second story where you need it and create walkable access for hard to reach machines or warehouse storage areas.
Read More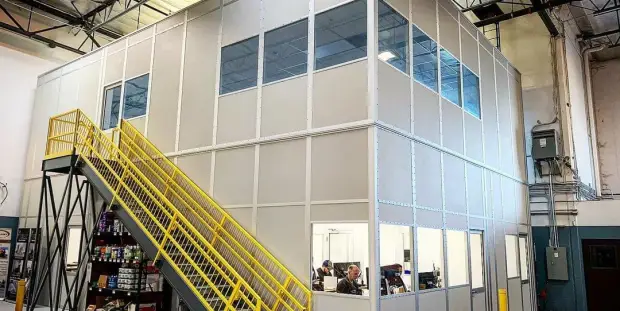 Modular
Office Design
Prefabricated modular office designs provide rapid low-cost options, sound reduction, and a cleaner environment for your growing office requirements. When you need to restructure your work space quickly, Aztec gets you back in business with minimal interruption.
Read More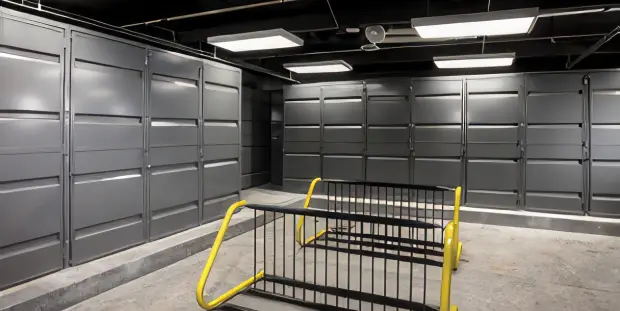 Security Lockers
Select wire partitions, cages, and lockers in a variety of colors. An inexpensive way to protect your tools, material handling equipment, and warehouse products without interfering with air circulation and lights. Aztec offers a multitude of locker options from hanging to private, so you can keep your valuables safe no matter what they are.
Read More
Why Choose Aztec?
At Aztec, we believe in crafting custom premium prefabrication solutions using dependable products that stand the test of time. With almost 50 years of experience with thousands of installations, and a passion for continual improvement, our remarkable team creates solutions made with superior materials to guarantee reliability and performance you can depend on. Every product is thoughtfully designed by us or our trusted suppliers to give you the best results, while introducing innovative technology and pushing industry boundaries along the way! When you choose to work with Aztec, you will unlock your business' full potential.
Aztec offers installation and builds by qualified general contractors, and technicians that have their Los Angeles certified welding license. We stand behind our installation services.
With Aztec you get:
Licensed
Bonded
Insured
Factory Warranty on all products
Read More
Need More Factory Or Warehouse Space?
Tell us what you need and we'll work with you to get you what you need!