Machinery Enclosures
Keep your operations and personnel safe with our state-of-the art machinery enclosures. Our custom equipment enclosures are designed to protect employees from moving machinery parts or debris while creating a sound barrier that muffles noise levels within the enclosure. Wondering about temperature control? We can integrate HVAC units into your machinery enclosure, allowing you to create an environment exactly tailored to your needs!
Aztec offers everything you need for fully functional, safe and durable equipment enclosures. Customize your machine enclosures by choosing which materials you prefer for panels, doors and windows, as well as the layout you need. You can incorporate HVAC systems, sprinklers, and ductless electrical powered, wall mounted AC. The possibilities are endless and our team is here to help any questions you have in designing your equipment enclosure.
Types of Enclosures We Offer
Aztec offers a wide variety of enclosures for your machinery including cnc enclosures, laser enclosures, pump enclosures, and printer enclosures. No matter which type of equipment you are trying to protect, we have solutions for you. We can create custom enclosures for your specific needs and you can select from a variety of high grade materials. We work with trusted enclosure manufacturers to deliver only the best enclosures to your operation.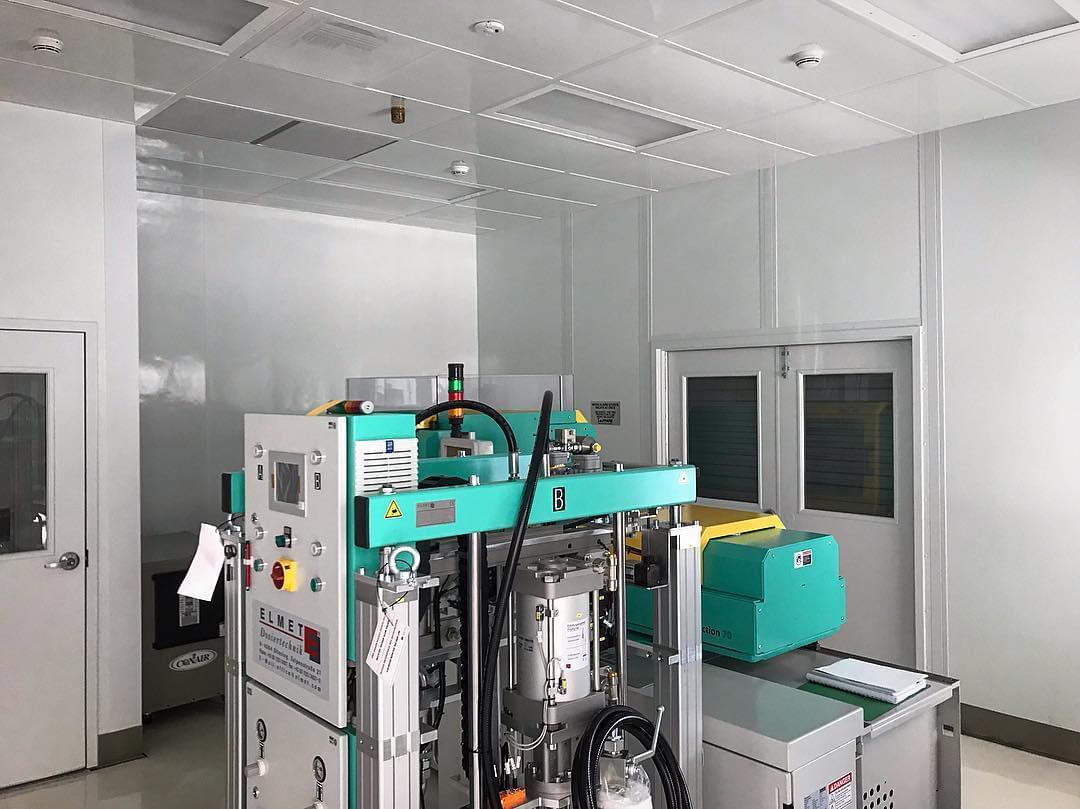 CNC Enclosures
CNC enclosures are an essential part of CNC (computer numerical control) machines and automation. CNC enclosures provide maximum protection for CNC machines, while also allowing personnel to access CNC machine parts for maintenance and troubleshooting. CNC enclosures consist of raw material such as aluminum, steel or plastic frames that house CNC equipment and the associated wiring, plumbing, and conduits needed for power transfer between the CNC machine's components. CNC enclosures can be customized with a variety of additional features such as EMI/RFI shielding, sound impediments, cooling fans, complete hvac temp control and more. With the safety and performance benefits offered by CNC enclosures, industries looking to maximize efficiency should consider investing in them.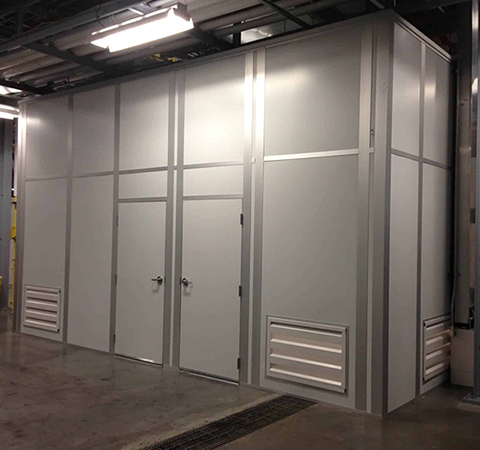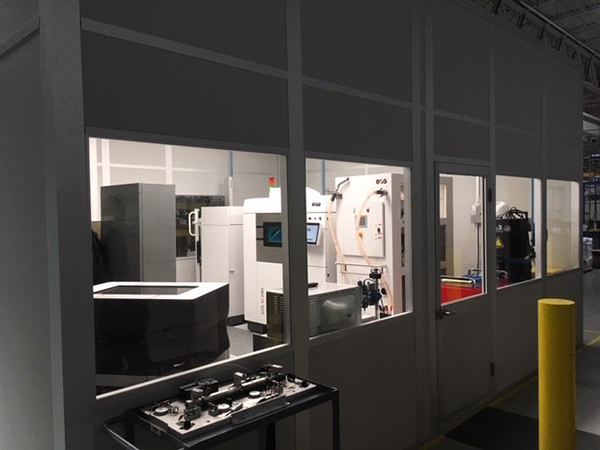 Laser Enclosures
Laser enclosures allow laser users to safely operate laser equipment in order to gain the most out of laser applications for product development, laser welding, and laser cutting. They are designed with a high degree of engineering precision to meet laser safety requirements, and come in various sizes and configurations to suit a range of laser applications. Most laser enclosures can be strategically located such that noise and fumes produced by the laser system are extracted and dispersed away from the operator. Furthermore, they also provide a robust level of safety protection against radiation emitted from the laser's beam while still allowing clear lines of visibility into the work area. By investing in suitable laser enclosures, your organization will be able to ensure that personnel remain safe while executing important tasks involving laser use.
Pump Enclosures
Pump enclosures are a vital element to consider in any operation environment when dealing with explosives and combustibles. Pump enclosures play an important role in safety, and should be taken into consideration when working with high concentrations of combustible materials and heavy equipment. Designed to provide sound attenuation, control motor temperature, increase the structural integrity of the pump; and protect against dirt, grease, chemicals and most importantly flames. These specially designed enclosures come in many shapes, sizes and materials depending on the needs of your operation. Pump enclosures are a cost-effective way to ensure that operations take place safely while keeping employees and customers out of harm's way. The right pump enclosure can make all the difference.
Advantages Of Aztec's Machine Enclosures
There are numerous advantages to choosing Aztec's machinery enclosures including speedy installation, fully functional design, and complete customization capabilities. You can select which materials you prefer for your panels, doors and windows, as well as exact layout. Ventilation and lighting as well as custom electric is also one of the advantages of our modular machine enclosures. Here are some benefits of interest:
Durability - Our enclosures offer extreme durability due to the high quality materials we utilize including: Steel, fiberglass reinforcement plastic, painted panels and more.
Low Maintenance - Our posts and framing are made from aluminum to guard against rust that can occur with steel. Easy to clean and built to last.
Affordable Solutions - Aztec is proud to offer enclosure solutions to fit most budgets. We make safety and functionality affordable by providing modular machinery enclosures to fit your needs no matter how big or small.
Sound Control - Our insulated panels allow you to dampen and control sound created by machinery so that your team doesn't have to be affected. No one wants to wear ear protection all day, and now they won't have to.
Simple Installation - Whether you are installing your new enclosure yourself, or having our team of experts do it for you, you will be pleasantly surprised at how quick and easy the entire process is. This means minimal interruptions, and a much faster completion.
Great Investment - Capital equipment, lease to own, full turn key installs including drawings, sprinklers, electrical, hvac and permit processing and inspections.
Ready To Get Your Machinery Enclosures?
When you need a modular enclosure for your highly specialized equipment, trust Aztec to design, deliver and install your structure. The best part is the quick and minimally invasive procedure in which we utilize to get your machine enclosure ready for use. Unlike traditional build, our machine and equipment enclosures are pre-built offering you an easy to customize and install pre-fabricated solution. Keep your machines and team members safe, comfortable and productive. Fast installation with little down time for equipment.
For any questions and to get started, give us a call at (714) 771-6580 today! We are happy to assist you in deciding which enclosure is right for your specific business needs, and to create a plan of action. As always our products and services are back by a guarantee, and installed by our team of licensed contractors. Or, request a quote here!