Industrial Shelving Solutions
Boltless Shelving
Industrial shelving, also known as boltless shelving, can offer the perfect solution for any industrial business looking for storage solutions. Not only is industrial steel shelving incredibly durable and easy to assemble, it also ensures that large and heavy items can be safely stored without taking up too much space. With industrial shelving, businesses don't have to worry about the shelves buckling due to weight as industrial shelves are designed to handle heavier items. Boltless shelving also comes in a variety of different shapes and sizes, allowing businesses to choose the style that suits their needs best. So if you're looking for a dependable storage solution that won't take up too much space or break your budget, these may be the perfect choice!
Common Applications for Industrial Steel Shelving
Industrial steel shelving is used across a variety of businesses and industries, providing an ideal storage solution for heavy or bulky items. Common applications industrial shelving can be used include warehouses, factories, auto-shops, manufacturing, prisons, libraries and archives. This form of storage is extremely durable and adjustable; shelves can quickly be added or removed depending on the needs of the individual business.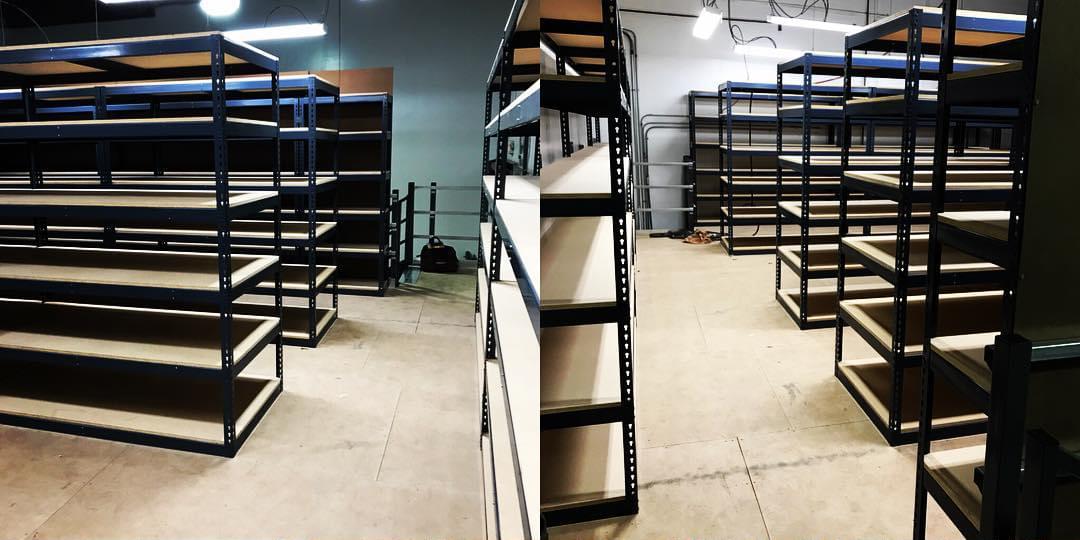 Safety of Steel Shelving
Industrial shelving is non-combustible and fireproof making it a safe option for high-risk environments such as chemical plants and factories. For businesses with limited space, adjustable racks can also be fitted to walls, perfect for reducing floor space while still allowing you to store heavier objects such as tools or equipment. With its versatile uses, industrial shelving plays an important role in every day operations, ensuring that loads can be handled in a safe and efficient manner.
Ready To Get Your Boltless Shelving?
If you're ready to fully optimize your storage areas and install safe shelving units, then select Aztec's line of boltless shelving systems. We understand how to maximize your warehouse or outdoor space in a way that will allow you to produce more, store more, sell more, and save more. We make it easy by taking care of layout planning, delivery, and installation. Call Aztec today at (714)771-6580 to find out how to get your project started! Or, request a quote here!