Design, Produce & Install
Your Premier Mezzanine Design, Production, and Installation Experts
Are you looking to optimize your space and increase your storage capacity, without the need for expensive facility expansions? Look no further than Aztec, the leading provider of exceptional mezzanine design, production, and installation services in Orange, CA. With our expertise and dedication to delivering top-notch solutions, we can help transform your warehouse or industrial space into a highly efficient and organized environment.
Design
At Aztec, we understand that every business has unique requirements when it comes to mezzanine design. That's why our team of experienced professionals works closely with you to create tailored solutions that align with your specific needs, maximizing both functionality and productivity. Whether you require additional storage space, office areas, or production zones, we have the expertise to bring your vision to life.
When it comes to warehouse and industrial mezzanine design, Aztec stands out as a trusted partner. Our comprehensive understanding of the industry enables us to create efficient layouts that optimize workflow, enhance safety, and utilize your available space to its fullest potential. From analyzing your space to designing structural elements and incorporating safety features, our team will ensure that your mezzanine design meets and exceeds your expectations.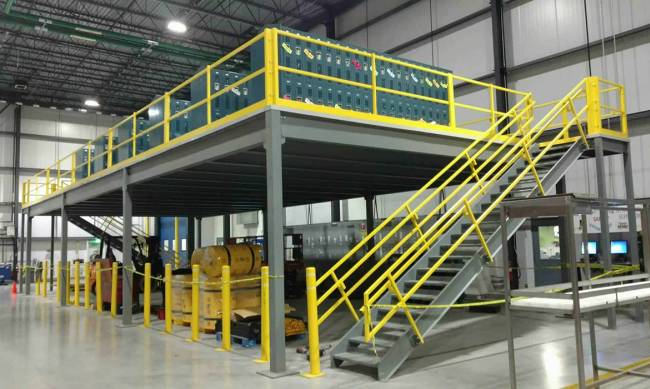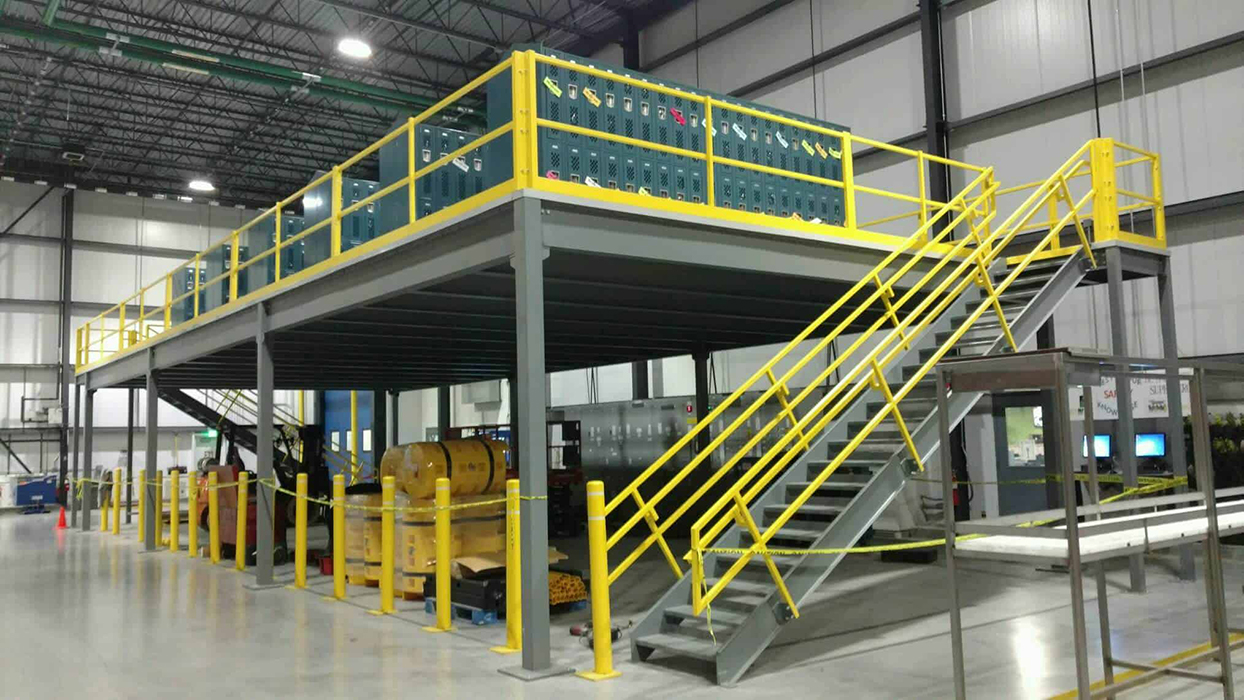 Produce
Building a mezzanine requires careful planning and precise execution. With Aztec's industry-leading expertise, you can rest assured that your project is in safe hands. Our highly skilled engineers and technicians are well-versed in all aspects of mezzanine construction, ensuring that your installation is completed efficiently, adhering to the highest quality standards.
One of the most common concerns when considering a mezzanine is the cost involved. Aztec understands the importance of providing cost-effective solutions without compromising on quality. Since we produce in house, we are able to offer competitive pricing packages. Our team will work closely with you to provide accurate cost estimates, taking into account your unique requirements and budgetary constraints so there are no surprises.
Installation
Aztec takes pride in delivering exceptional mezzanine installation services. With our team of skilled professionals and extensive industry experience, we ensure a seamless and efficient installation process. From careful planning and precise measurements to expert construction and structural integrity, we go above and beyond to ensure that your mezzanine is installed as planned and according to code.
Our attention to detail, commitment to safety, and dedication to client satisfaction make Aztec the preferred choice for businesses in need of reliable and professional mezzanine installations. Trust us to transform your open space into functional real estate and maximize its earning potential with our top-quality mezzanine installation services.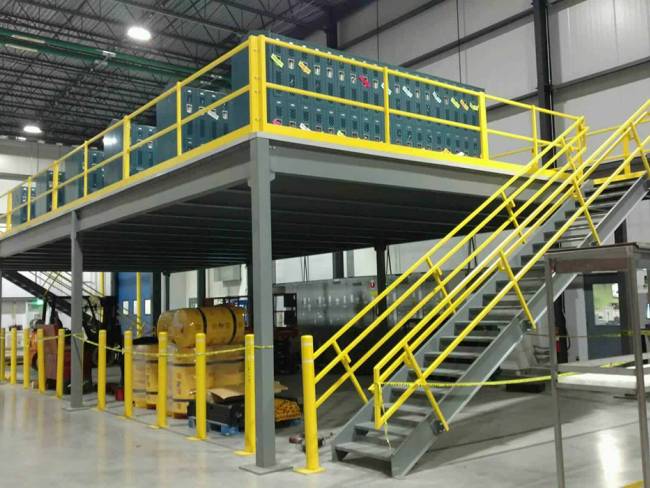 Contact Aztec Today To Get Started!
At Aztec, we are committed to delivering exceptional customer service and satisfaction. Our dedication to excellence, attention to detail, and timely project completion has made us the go-to choice for countless businesses in Orange, CA, seeking superior mezzanine design and installation services. Unlock the full potential of your underutilized space and take advantage of the numerous benefits of a well-designed business space.
Contact Aztec today to schedule a consultation and let our experts guide you through our design, production, and installation process. Take the first step towards optimizing your open space with an optimized layout design that meets your specific needs.