Mezzanines & Catwalks
Mezzanines are increasingly popular options for businesses requiring additional space on existing premises. Not only do mezzanine platforms provide an extra level of usable surface, they also provide additional safety, as mezzanines can be built with guard rails, balustrades and other protective covers to create a barrier in otherwise hazardous areas. Furthermore, mezzanine platforms and mezzanine flooring are incredibly flexible in design and installation, allowing them to fit easily into most spaces. With such versatility, these practical structures have made it much simpler for businesses to gain valuable extra working space at minimal expense.
Add additional storage, workspace, or access to areas in your factory or warehouse. Mezzanines are a two-floor system of mezzanine flooring on the bottom (like a subfloor) and mezzanine platforms (usually the second story) that can be custom-built for your needs, giving an interesting alternative to traditional steel rack shelving or ladders. Mezzanine platforms can also be used to raise hvac equipment or manufacturing equipment, freeing up valuable floor space.
Catwalks offer a unique option for navigating multiple levels of a warehouse, allowing workers to move from one mezzanine level to another quickly and efficiently. With these options, businesses can optimize their available space without having to invest in additional construction or expansion projects. Catwalks can also surround processing equipment for safely loading blenders or servicing machinery.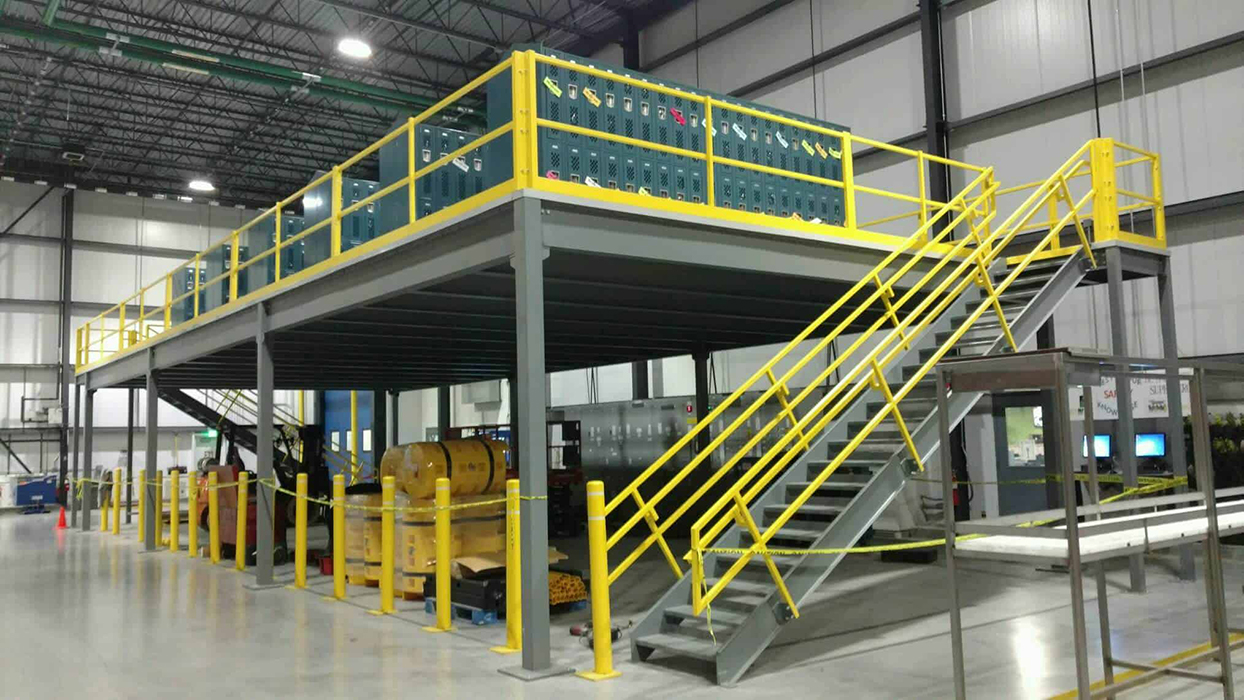 Advantages of Mezzanine Platforms
There are countless advantages of adding mezzanines and catwalks to your open space. By utilizing these structures, you can add another level of storage, working space, access and more. Aztec has years of experience designing optimal mezzanine solutions for a wide variety of industries. Some of the main benefits of adding mezzanines and catwalks to your warehouse or building include:
Offset rising square footage cost
Save new construction costs
Double or triple your storage space without expanding
Improve inventory management & control
Expandable to meet future growth needs
An affordable solution that utilizes empty unused space
Can be customized to meet your exact space needs
Mezzanines can be leased to own
Mezzanines are capital equipment with short depreciation
Mezzanine Flooring
Unlimited potential is within reach with modular mezzanines, allowing your business to make the most of its space. From raising and protecting equipment from floods and other accidents, to creating new workspaces without costly expansions, elevated structures create more room in any workplace while keeping personnel safe on the ground floor. Plus, you can build up instead of out for an even greater value when tackling large clear span conditions or multiple stories! Leverage Aztec's vertical solutions today for a cost-effective way towards increased productivity due to plentiful storage opportunities, increased work areas, and safe access to production. Mezzanines flooring allows you to:
Keep equipment and products safe off of the floor. Avoid flood and accident damage that can occur when expensive machines are on the ground.
Make more room / space in your warehouse or building. By adding a second story / level, you can sometimes double or even triple your amount of usable space at a fraction of the cost of acquiring an additional warehouse or building.
Improve employee work conditions. By creating a custom workspace using mezzanines, you can give your team the best chance at higher productivity and ease of work flow.
Support multi-story, high structures, products and processes. Add safe and consistent access.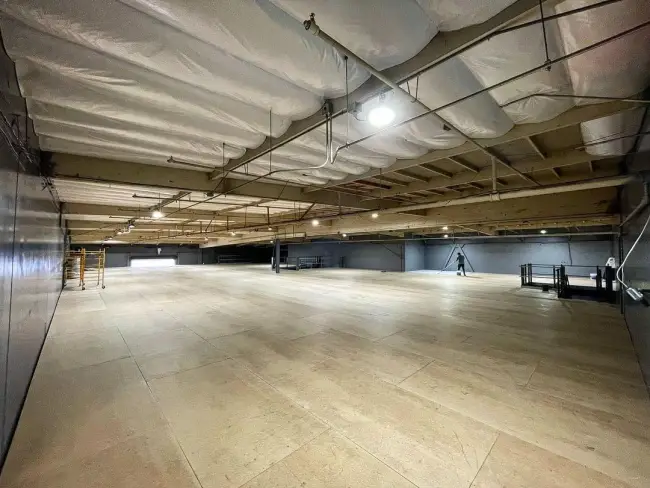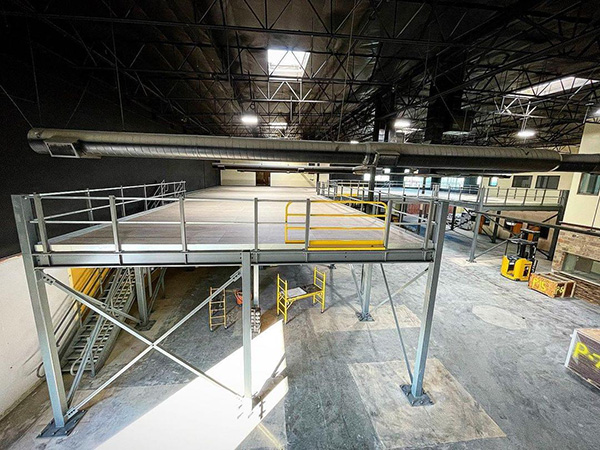 Functional Mezzanine Applications
The benefits of installing mezzanines in your facility are endless. Mezzanines are multi-level platforms that are used to increase storage and floor space in commercial, and industrial facilities. Aztec's mezzanines can be built to fit the unique needs of your facility, offering many essential benefits. Here are some of the most popular mezzanine applications, and how they can help you maximize your facility's potential.

Mezzanine Applications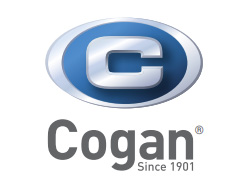 Work & Industrial Mezzanines
Work & industrial mezzanines provide an additional level of workspace with the flexibility to accommodate different types of equipment, such as conveyors or cranes. These mezzanines also offer improved safety for employees by keeping them off the floor, reducing the risk of slips and falls. Additionally, work & industrial mezzanines can reduce costs associated with building out more space by utilizing the available vertical area within a facility.
Equipment Mezzanines
Equipment mezzanines are designed to support heavy machinery or equipment at a higher elevation than the ground floor. This is beneficial for facilities that need more space for their machines but don't have room on the floor below. Equipment mezzanines also make it easier to access machinery at higher heights without having to use ladders or other dangerous methods. Additionally, these mezzanines come with railings to ensure safety when accessing machines from above.
Storage
Mezzanines
Storage mezzanines are ideal for facilities that need additional storage space but don't have enough room on the ground floor. These structures can be customized with shelving or other components depending on what type of storage you require. Storage mezzanines are often used in warehouses and manufacturing facilities where there is an abundance of supplies that need to be stored away safely while still being accessible when needed. Additionally, these structures can be designed with stairs or ramps so workers can access items from above without putting themselves in danger.
Pallet Rack Mezzanine
A pallet rack mezzanine is a great solution for businesses looking to maximize their unused vertical space. Alternately known as a rack supported mezzanine, the frame of these structures is built using pallet racks, making installation fast and cost-effective. The pallet racks provide a sturdy foundation for construction that allows for incredible strength and flexibility in design. Whether you're looking to utilize your excess storage space or need an affordable raised level, pallet rack mezzanines are a great option. With design versatility and easy installation, rack supported mezzanines should be a consideration for any business looking to make better use of its existing space.
Aztec offers pallet rack mezzanines with a modular office on top, giving you an aerial view of your warehouse or manufacturing floor. You can also add modular office walls to surround a high capacity mezzanine to store heavy pallets with an office on the ground floor. Rack supported mezzanines give you a dual purpose mezzanine that offers improved access to previously inaccessible areas, as well as extra storage for products and materials. They are a great choice for creating an efficient and organized warehouse.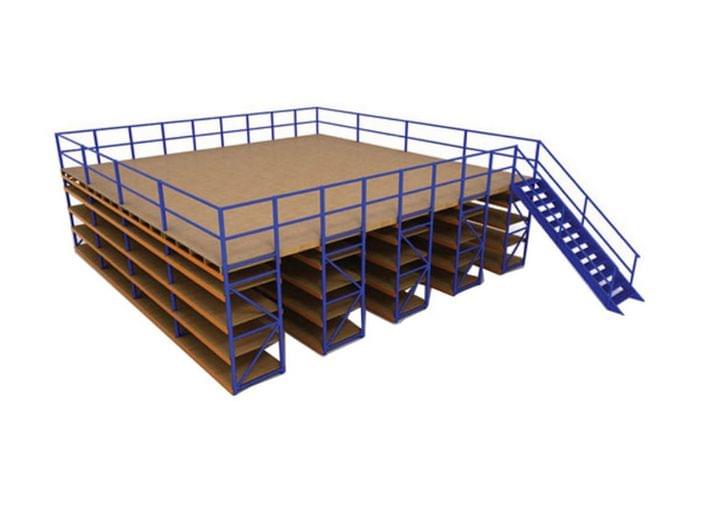 Wide Span Mezzanine
A wide span mezzanine offers more space than a typical mezzanine setup. It is a great solution for companies looking to maximize their space without having to move to a bigger facility. Wide span mezzanines can help increase storage capacity and optimize workflow, in addition to cutting down on typical building costs such as floor space. Depending on the application, wide span mezzanines come in both structural and rack support styles, and are easily installed with minimal interruption of current workflow. Additionally, wide span mezzanines offer unparalleled flexibility in reach and storage capabilities compared to regular mezzanines, allowing businesses to make use of every inch of their facility while still having access to all materials stored.
Simple Solutions to Everyday Issues
Whether you need extra workspace, equipment support, or extra storage space, installing a mezzanine into your facility is a great way to take advantage of unused vertical space and maximize your potential. From work & industrial mezzanines, to equipment mezzanines, to storage mezzanines, there is sure to be an option that fits your specific needs and helps you make the most out of your facility's resources!
With careful design and installation by experienced professionals like the ones at Aztec, you can create an efficient operation while ensuring safety for all employees involved. By taking advantage of this innovative solution today you can start making life easier tomorrow!
Aztec will supply the drawings, footings, sprinklers, electrical and permits needed for a full turn key installation. In addition, we move and modify existing mezzanines to new locations or add on to make them larger or configured differently. No matter what your mezzanine needs are, Aztec has you covered!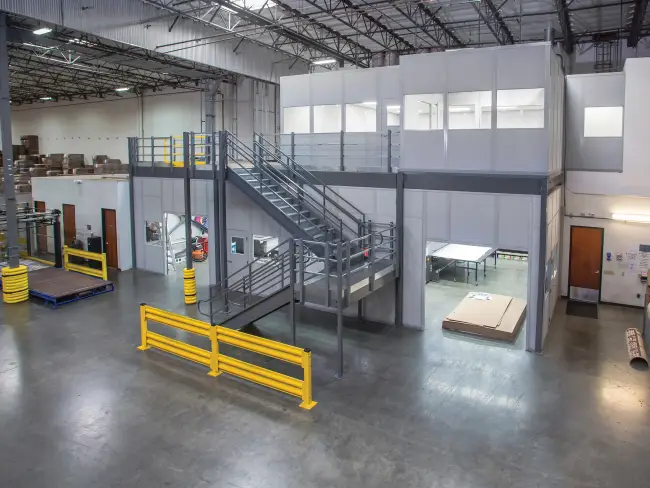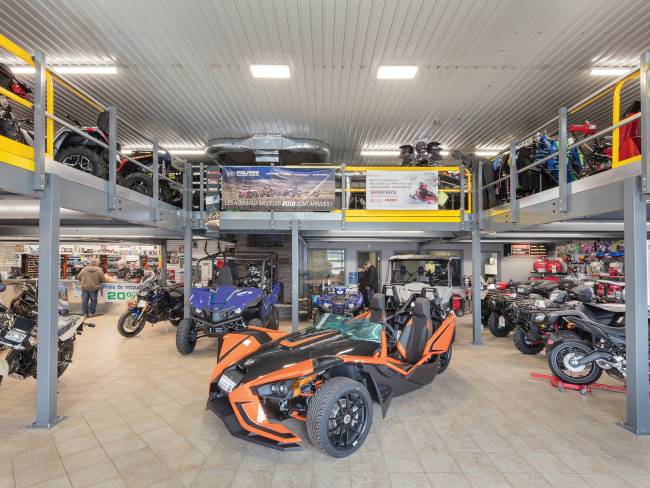 More installation photos are available on our Instagram page
@aztecsupplyco
Getting Your Mezzanines & Catwalks
If you're ready to optimize your open space with Aztec's selection of mezzanines & catwalks, give us a call today at (714)771-6580. We are here to help you every step of the way from design, to measuring, to delivery and installation. If you don't see what you need, we can customize a layout to your specific requirements. Maximize your company's potential and increase productivity by utilizing our mezzanines and catwalks where your business needs them most.