Partitions & Walls
Aztec's selection of modular wall systems give you the freedom and accessibility to easily customize your open space by utilizing simple technology. In today's ever-changing world, modular partition walls have become a popular tool to design office environments. These demising walls are quick and easy to install, allowing an organization the flexibility to rapidly configure their workspace to keep up with the transformation of their business needs. Whether you need partial modular partition walls, or tall floor to ceiling demountable walls, Aztec can help.
Modular Wall Systems & Solutions
Modular wall systems also provide flexibility when it comes to colors and finishes, enabling organizations to create a cohesive environment or customize individual spaces for each employee. For example, demising walls can be used for dividing cubicles or offices into separate sections, helping reduce noise between coworkers while providing some privacy. With modular wall systems, long-term office solutions are easy and affordable, giving your business the power to design workspaces that efficiently meet the needs of your employees.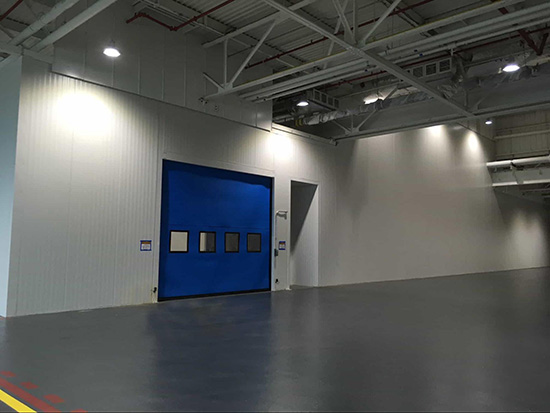 Demising Walls For Adaptability
Demising walls, which can also be referred to as demountable partitions, are a common feature in workspaces and buildings. These walls are designed to separate internal areas within the building and can range from partial height walling to full ceiling height partitions.
Add privacy and control sound flow between different areas or occupants of a given space. Utilizing demising walls is a highly effective tool for dividing spaces without compromising on overall comfort or aesthetics. Further, demising walls or demountable partitions, can be easily relocated or removed when needed, giving more flexibility when it comes to rearranging the internal layout of a workplace or building.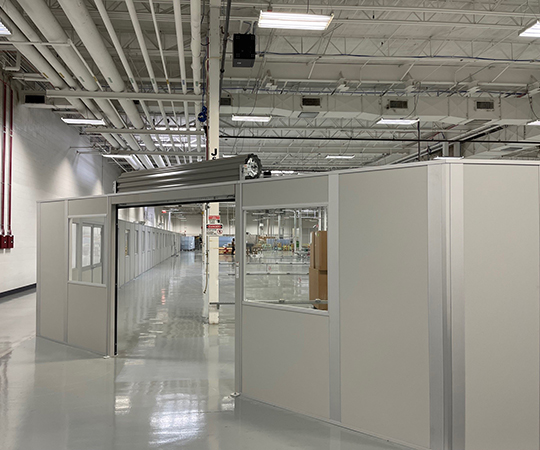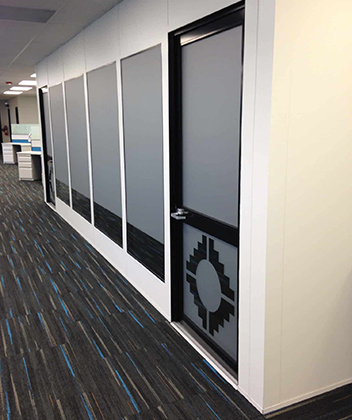 Interior Modular Offices & Partitions
Modular offices have quickly become an essential part of many contemporary workspaces. These specially designed modular wall systems and partitions provide more than just privacy for offices, conference rooms, and cubicles; modular partition walls are also great for reducing sound transmission within an open plan office and improving the overall acoustics.
By utilizing our modular wall systems for offices, it is possible to create a range of spatial arrangements that promote employee collaboration, creativity, and focus. Moreover, modular partition walls offer businesses an affordable way to customize the decor and atmospheric feel of their office space. Modular partitioning systems make use of lightweight frames that can be quickly installed and removed with the mere shift of sections, providing a clean and efficient look with minimal effort. For these reasons modular offices have become staple in modern-day workspaces.
Demountable Walls For Warehouse Spaces
Looking for a way to double or even triple your productivity without buying additional square footage or renting another warehouse? Aztec offers simple semi-permanent solutions to help take full advantage of your open square footage. If you have been looking for a time and cost-effective office solution for your warehouse, then look no further than our demountable walls for warehouse spaces.
You'll love how easy it is to configure our demountable walls into offices, lunch rooms, meeting rooms, storage units, machine rooms, clean rooms and more. We can help you design your ideal warehouse layout in a way that will provide your business with improved workflow, and effortless efficiency. Our team of professionals will make sure you get the right materials for the job, no matter how big or small. We can even deliver and install your demountable partitions and modular offices if you want to get up and running as quickly and easy as possible.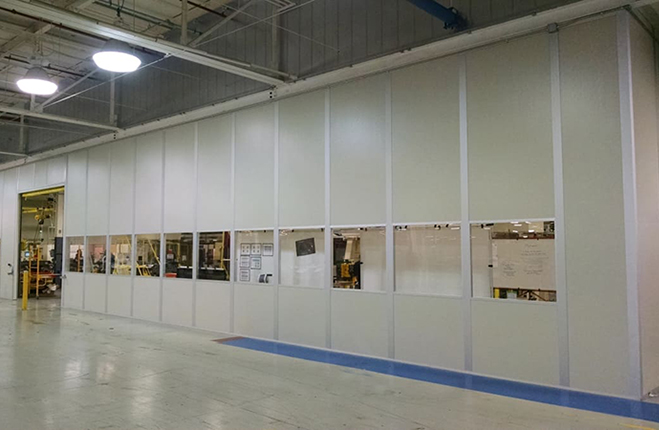 Modular Partitions & Walls Benefits
There are countless benefits to choosing modular partitions and walls to design, separate and control your open space. Some of the main benefits are:
Quick & Easy Installation - With prefabricated walls, framing, doors and windows, these units are ready to go! Just order, and assemble.
Minimal Interruption or Downtime - Because everything is pre-measured and designed, you won't need to waste any time on site figuring things out or fixing mistakes that come up during traditional builds. No permitting issues, no loud or messy construction. Just simple, satisfying solutions.
Reduce Waste & Messes - Due to the lack of cutting excess materials, you will eliminate wasted materials, and avoid large amounts of sawdust that traditional wood building requires. Our modular prefabrication panels are eco-friendly and ready to go.
Adaptable and Moveable - Need to reconfigure your new space? No problem. Unlike traditional builds, you can easily move or reconfigure your modular units at will. This allows you to adapt to a growing or changing team and business needs.
Clean & Modern Aesthetic - Our simple designs make it easy to keep a clean and classic design in your work space. Modular offices have come a long way since their humble beginnings, and now often feature windows, doors, and panels made from materials that give a more high end look than ever.
Good Investment - Capital equipment, leased to own.
Ready To Get Your Modular Partition Walls?
Aztec makes it easy to get your modular partition walls designed, delivered and installed. No matter how big or small your project is, we can help get it done quickly and easily. Call our team today to get started, and begin to revolutionize your day to day business operations once and for all. We are here to help regardless if you want to do it yourself, or hire us to fully take care of the details. Our decades of experience in modular offices and rooms, as well as our partnerships with the top trusted module manufacturers will provide you with the peace of mind you have been searching for. Call (714) 771-6580 today for more information and to get started. Or, request a quote here!